Scan a Barcode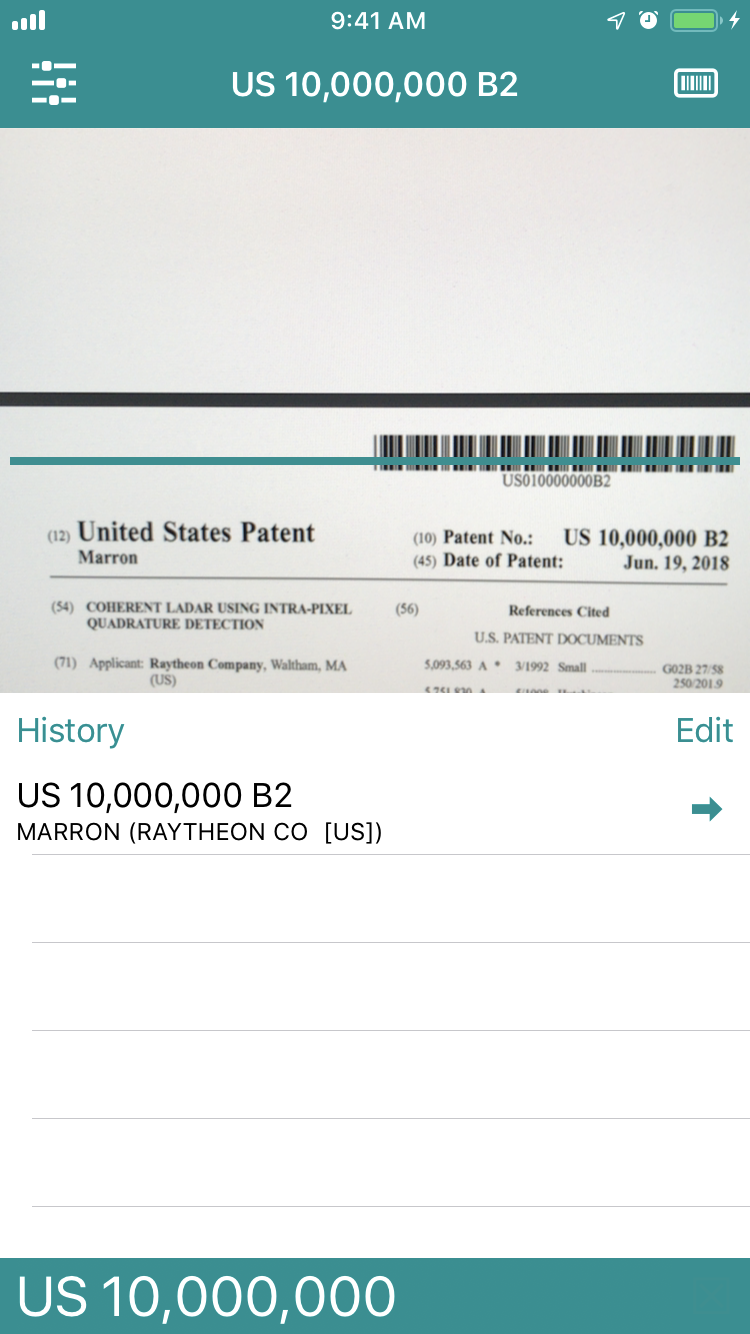 Tap the barcode button
to switch to scanning mode to fetch the patent or application publication automatically.
Accio Patent processes images on your device and never stores or transmits them.
Dial a Number
Type a patent or application publication number, then tap the ✷ button to fetch it.
Accio Patent sends the patent number directly to the patent office. I will not know who you are or which patents you are fetching.
Sync a PDF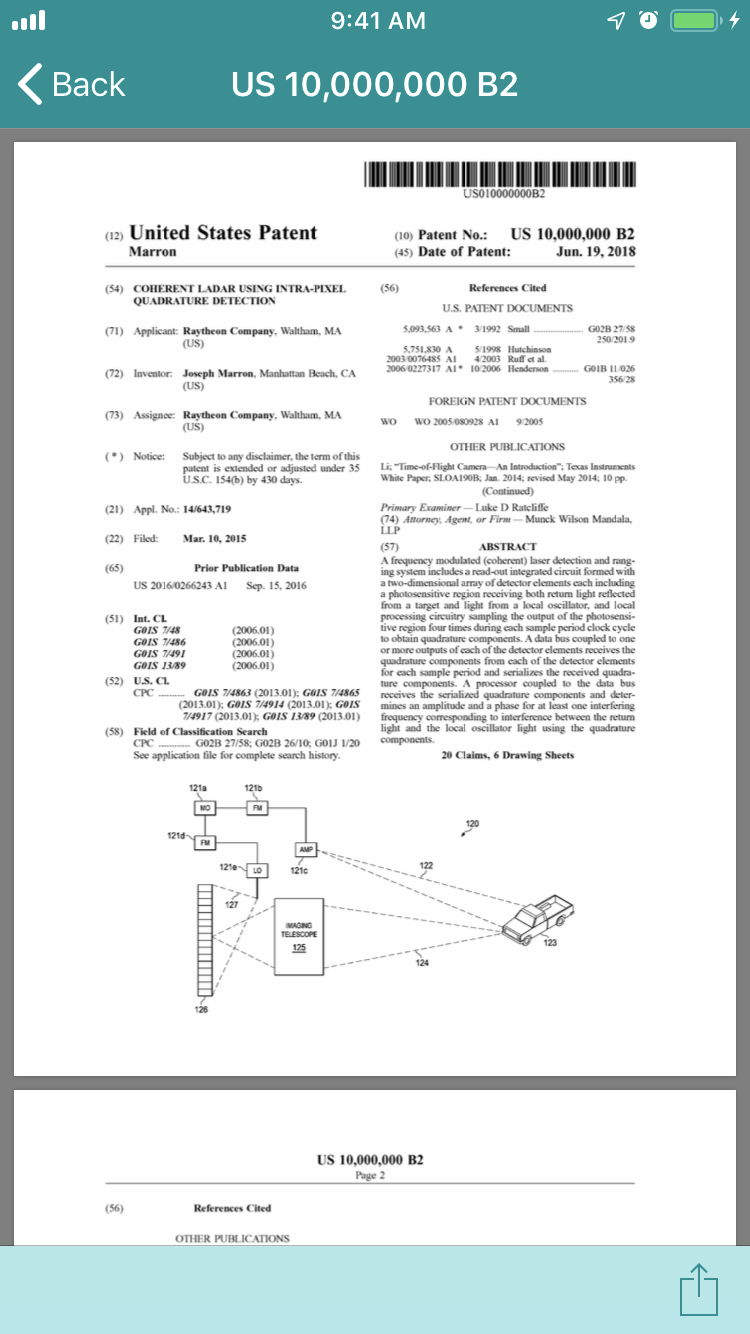 Download, read, and share original PDFs. Sync to iCloud or Dropbox for quick access from all your devices.*
*Access to original PDFs requires a subscription to Accio Patent Premium.
---
"While Google Patents and other services have helped make things a little easier, there is no doubt that patent lawyers and agents would benefit from more modern options — such as Accio Patent's solution directed at retrieving PDF copies of patents."
Gaston Kroub, Above the Law
"The app streamlines the task of fetching a patent in multiple ways. First, the app makes it as easy as possible to enter the patent number. You can type the number using a numeric keypad. Better yet, if you have access to a hard copy of the first page, you can tap the barcode button at the top right of the app to scan the barcode."
Jeff Richardson, iPhone J.D.
---
Accio Patent Premium
Accio Patent is free to download and use for fetching essential information about patents and published applications from around the world, including the USPTO and EPO.
Subscribe to Accio Patent Premium to download, read, and share original PDFs. Automatically save copies of PDFs to iCloud Drive or Dropbox.
Accio Patent Premium is available exclusively as an in-app purchase:
$1.99 billed monthly
$19.99 billed yearly
A one-week free trial is available with either subscription.
Prices may vary based on your region due to local tax laws and conversion rates from U.S. dollars.